A new platform for creative minds.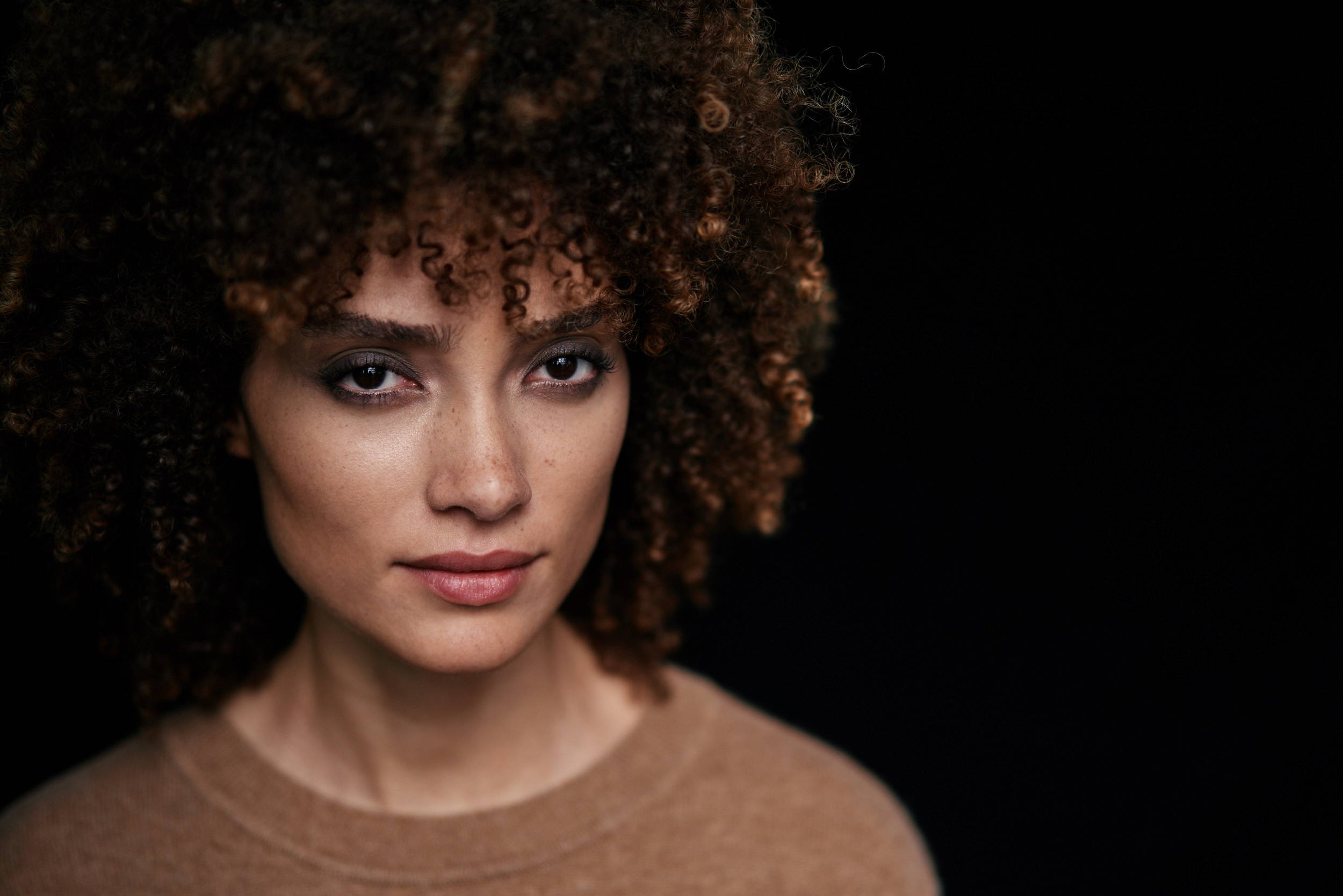 A concept formulated by renowned New York-based designer, Karim Guest, THE GUESTLIST provides a platform for select designers to make strides into the world of high-end fashion. Upon exclusive invitation from Karim, each designer is provided with the necessary tools, guidance, and sustainable manufactory facilities to create their own distinctive collections. Karim works closely with each designer during their creative processes, bringing forth their own personalized knitwear collections. These are then made available on THE GUESTLIST. This ensures that you are brought an exclusive selection of luxury knitwear, straight from the designers' personal ateliers in New York, London, Los Angeles, Milano and other destinations around the world. Injecting their own authenticity into the collections, only the highest standards of quality and craftsmanship are followed to produce unique pieces, made to last a lifetime and beyond.
Karim is the Creative Director of THE GUESTLIST and builds every collection together with each of the designers. Anton Schumann is the CEO of THE GUESTLIST.This online home of THE GUESTLIST makes it possible for you to choose from the exclusive collections courtesy of some of the top creative minds in the world. You will experience an easy-to-navigate online shopping platform, while maintaining an elevated boutique-like feel. This platform is created so that you find it effortless to stay up-to-date with all of the latest releases from THE GUESTLIST. Invest in timeless classics that can be worn throughout your life, or be a pioneer, setting trends, with THE GUESTLIST. This website is your go-to creative platform to fulfill all your luxury sartorial knitwear desires.
Karim Guest has worked alongside some of the fashion greats.
At Donna Karan New York he was responsible for the global sales of menswear. He then moved to Paris to work for Group Alain Adjadj, at the time the largest private retailer of luxury brands in France, Monaco, and Great Britain. As head of new business development, Karim was responsible for getting labels like Calvin Klein, Dolce & Gabbana, Kiton, Voyage, and Gian Franco Ferre to open their own brand-name stores in Paris, London, and Monte Carlo. He launched his own knitwear collection, Karim Guest New York Menswear, in October 2018.
The vision for his knitwear collection was that of a modern, clean and sustainable luxury menswear line produced in Germany, using only the best luxury yarns available in the global market, combined with the highest standards of craftsmanship. But this was not the ultimate goal. Karim, together with his business partner, Anton Schumann, wanted to create a platform for creative minds - giving them the possibility to design and realize their own authentic collections which also follow his standards for quality and craftsmanship. Thus, THE GUESTLIST was born.
THE CREATIVE MINDS BEHIND THE GUESTLIST
Armano Gambino.
One of the most successful hairdressers in the world, has worked in Milan and internationally with famous models, stylists, designers, and photographers. His eye for beauty is impeccable, as is his creativity and style. Preferring to be "where his heart is," and disregarding just "living fashionably," he is inspired by Japanese and Italian influences. Driven by his unique taste, Armano has developed his own personal looks and clothing over the years. When asked by New York designer, Karim Guest to be part of THE GUESTLIST, he took this golden opportunity to merge his own passionate language of fashion with Karim's high standards of quality and design.

For Jennifer Joanou fashion design is never just about clothes, it is about a lifestyle. The designer is looking for functionality, ease, and comfort in her designs - still focusing on tailored key pieces made out of the most luxurious materials: only cashmere from Fibre Nobile as well as extremely soft cashmere-silk blends.After graduating with a BFA from Otis College of Art and Design, Jennifer became a successful fashion designer. She owned her own store in Los Angeles and sold her clothing across the country at stores like Barneys NY and Bergdorf Goodman.Having a family led to a more intimate and practical way of expressing her creativity delving into visual journals and fine art. Her new work takes inspiration from those journals and brings the ideas onto paper, fabric, and embroidery.Working with Karim Guest is a golden opportunity to merge her first love of fashion and free-flowing creativity she found in journaling and creating fine art is now combined in this new venture.

Karim and Michael Halpern first met when they were both shopping for textiles in New York City at the famous D&D Building. Karim asked Michael to model for his Karim Guest New York line. This lead to conversations about Michael's American style, followed by an exclusive invitation from Karim - requesting Michael to join THE GUESTLIST, as the designer of the MR Halpern Los Angeles Collection.With a diverse design background, Michael has successfully delved into the New York publishing industry, the Los Angeles film and television industry, and the interior design scenes of New York, Los Angeles, and Mexico City. He is now excited to invest his wealth of lifestyle and design expertise into his first line of men's knitwear for THE GUESTLIST.Whether he's walking the streets of New York, roaming Berlin, driving around Los Angeles, or holidaying in Big Sur, Michael never compromises on style or comfort - a shared value with Karim. When you wear his collection, you are guaranteed to feel and look good irrespective of the situation - meeting with clients, going out to dinner, or just heading to the gym. Michael is serious about design, but also serious about fun. His design and color palette reflects this. Without losing vibrancy, the MR Halpern Los Angeles Collection showcases luxury in lifestyle, comfort, and flexibility.THE GUESTLIST provides the ideal platform for Michael's foray into the world of fashion. Combining his inherent flair with Karim's textile expertise, and translating it through the unparalleled craftsmanship of the production facility in Mühlhausen, Germany, THE GUESTLIST is sure to witness a fine synthesis between the two visionaries.

QUALITY, TRANSPARENCY, SUSTAINABILITY
We at THE GUESTLIST believe that business and sustainability go hand-in- hand. It is a given that these are inseparable factors essential for growth, leading to long-term success.
Within our sustainability strategy, Quality, Transparency, and Circularity are our highest priorities. It is imperative that each of these values coexist, while working interdependently, in order to ensure the highest quality is produced.
Our success is determined by our sustainable growth within the fashion industry. We supply top-quality garments, made ethically, following principles of sustainability and renewability, ensuring that each garment can be kept and restored to last a lifetime.
In order to produce garments of high quality it is important that the materials we source are ecologically safe to our environment, and are benefitting not only the environment as a whole, but also each of those who have a hand in the manufacturing processes.
Along with the use of these materials in an ethical and sociological manner, we strive to be fully transparent, allowing all our clients the opportunity to find out more information about how and where their clothes are sourced and manufactured. By committing to full sustainability, Karim Guest New York and THE GUESTLIST function as a circular economy - wherein the business maintains ownership of all materials, resources and waste. Therefore, more is done within the business than simple recycling efforts - focus is placed on consumption, production, manufacturing, repair and waste management as important factors that need to be ethically sound in order to maintain success and growth.